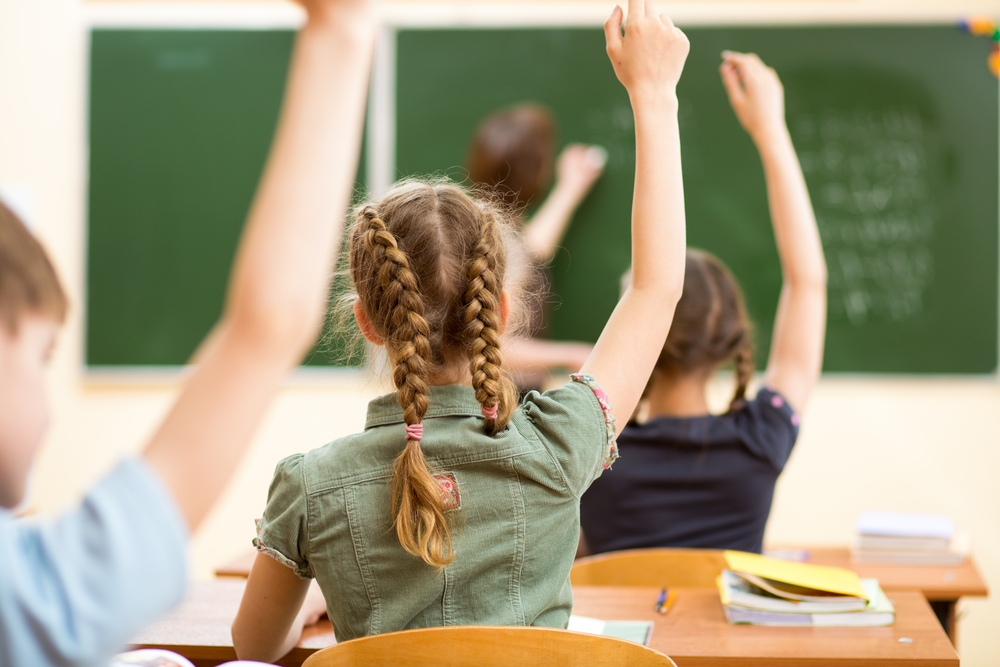 Shutterstock
Multiple education bills are currently being examined by the Michigan Legislature, according to the Holland Sentinel.
Rep. Aaron Miller (R-Sturgis) sponsored House Bill 4856, which would change revised school codes to permit a teacher to nullify an endorsement or grade level certification on their teaching certificate, under the premise they hadn't used it seven years (the current legislation says 12 years). It's said to be an effort to make sure teachers are teaching the discipline they prefer.
A legislative report said, according to the Holland Sentinel, "There is concern that teachers with endorsements of greatest need would be pigeonholed into those disciplines without regard for the teachers' preferences."
That bill was most recently denoted to the Committee on Ways and Means after a Committee on Education's 14-1 vote.
House Bills 4269, 4271, 4282, 4826 and 4856 are currently at different phases of the legislative process, but each of them would impact Michigan education.
Each of the bills, with the exception of 4856, would change the Michigan Merit Curriculum, which would ultimately impact the requirements needed for students to graduate. House Bill 4269 was specifically sponsored by Rep. Beth Griffin (R-Mattawan) concerns 21st Century Skills and details the courses needed to meet the requirement for the skills.
House Bill 4271, sponsored by Rep. Gary Howell (R-Lapeer) would change mathematics classes that are required, while Rep. Roger Hauck (R-Isabella County) sponsored House Bill 4282, which would let students meet health education requirements via training under the Occupational Safety and Health Administration.
House Bills 4269, 4271 and 4282 have advanced to the Second Reading of Bills with the suggestion that a substitute is accepted before the bills are passed.
As for House Bill 4826, that one is sponsored by Rep. Tommy Brann (R-Wyoming) and would call for schools to offer eighth-graders a program of instruction in free enterprise and entrepreneurship.